Cultural Properties-Sand-
Wind and Sand
Everything is covered in sand as far as the eye can see. Sometimes its surface is dynamic, sometimes calm.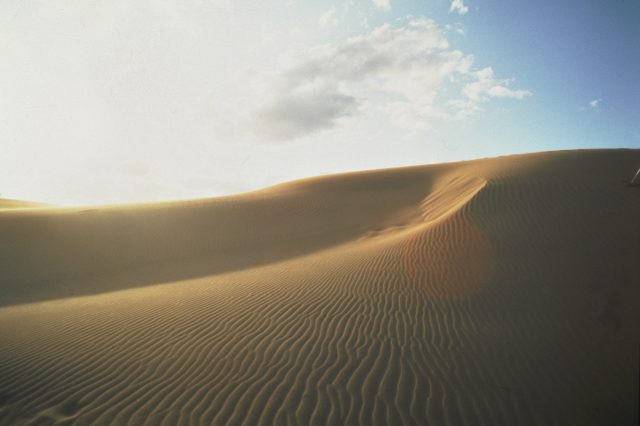 Tottori Sand Dunes (Tottori Prefecture, Tottori City)
The largest coastal sand dunes in Japan, created by rocks from the Chugoku Mountains crushed into sand by the flow of rivers, then blown by the wind to the beach. Characterized by high peaks and valleys, the invisible wind manifests itself in the sand ripples, sand curtains, and sand pillars it creates here.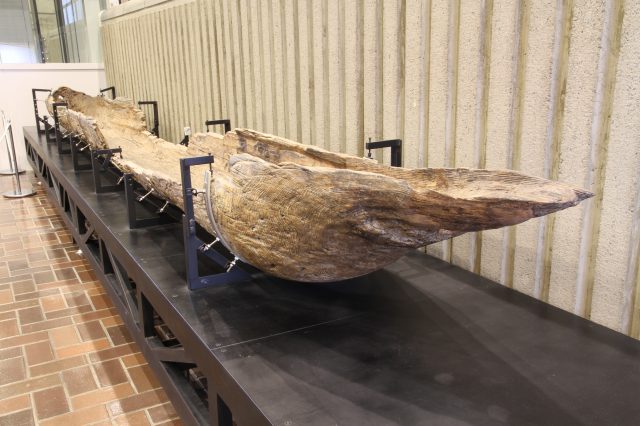 Collection of Prehistoric Relics Unearthed at Katsurami Ruins (Tottori Prefecture, Tottori City)
These relics such as canoes and oars indicate that since long ago, humans have lived by the lagoons created from sand accumulated on the sea coasts. The canoe is on display at the Tottori Prefectural Museum.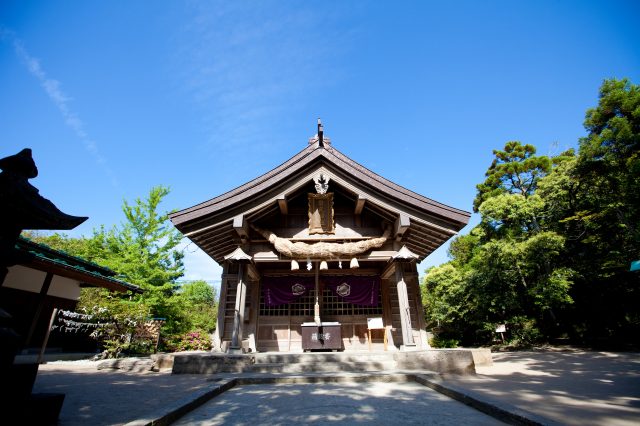 Hakuto Shrine Forest (Tottori Prefecture, Tottori City)
Hakuto Shrine Forest, known from the myth "The Hare of Inaba," is a forest thick with native trees. The lake where the hare from the myth bathed is located at the western edge of the Tottori sand dunes, and due to its location on the border between bedrock and sand, its year-round unchanging water level has helped show the history of the formation of the dunes.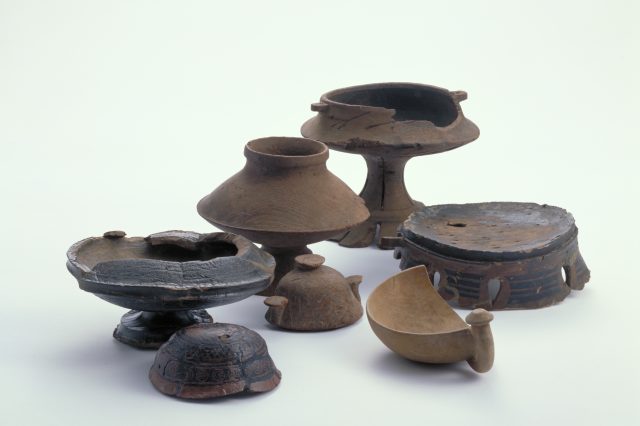 Aoya-Kamijichi Site (Tottori Prefecture, Tottori City)
Known as the "Underground Yayoi Period Museum," with the Yayoi period from 300 BC to 300 AD, this site is where sophisticated wooden tools and other relics were unearthed in good condition, teaching us much about those who lived nearby the lagoon. It is believed to have been an ancient trading center for the Sea of Japan.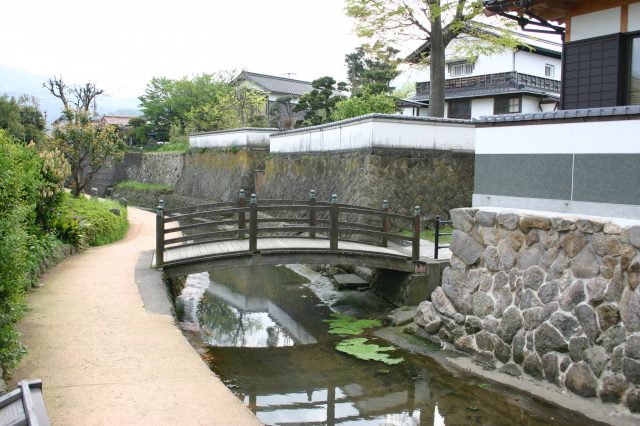 Shinonsen Town Hamasaka Ajiwaragawa Region (Hyogo Prefecture, Shinonsen Town)
This townscape was constructed on the sand bar formed by ocean currents and waves of river sediment. On top of the soft ground and stonewalls built to withstand floods, you can still see the remains of Meiji-era merchant houses, docks for small wooden boats, and stairs for unloading cargo.